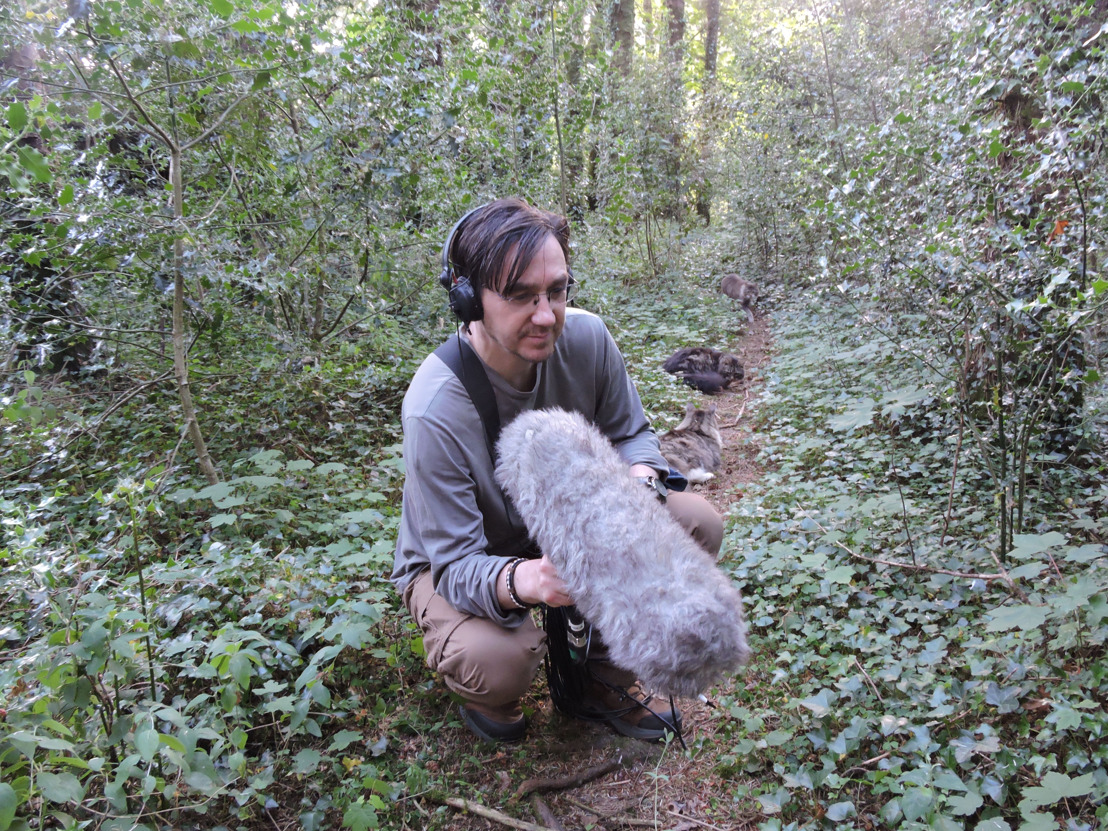 Mark Sounds Like a Safe Bet for Successful Shows
Cork based sound designer amplifies his skills
Monday, July 2, 2018 — Cork based, Sound engineer Mark McMillan's recent award for Best Sound Design in the New York Film Awards resulting from his work on the feature film, The Burying Party is the latest in a wide range of achievements as a sound specialist in the music and entertainment industry.
The film, about the life of the war poet Wilfred Owen, has won 15 awards including Mark's, in four cities and will be premiering in Madrid next month.
Mark said: " My own award was an honour but you can't do it effectively unless you work with other professionals in a team."
A Master of Arts in Music Production and Sound Design at The University of Limerick, Mark's list of associations is as long as your arm. He was employed by Grammy Award winning producer Trevor Horn at ZTT Records and later worked with Gregg Jackman whose credits include Andrew Lloyd Webber, The Pogues, Seal, Enya, Nick Cave and Status Quo.
Later he worked with American Composer Ken Lauber, who played and arranged for artists like Johnny Cash, Joe Cocker, Allfred Hitchcock and Martin Scorese
"Sound design has been my life," said Mark. " It is not something I fell into. I was fortunate enough to learn about music arrangement and Sound Production from the very best in the industry."
So what is sound design?
"In film and theatre it is about creating an environment that complements the visual experience to help transport the audience to another time or place," explained Mark.
He should know. After moving to Cork, he quickly established a foothold in prestigious productions as sound designer for Irelands first Murder Musical, Murder at Shandy Hall, in Cork Opera House, starring Patrick Bergin and also Cathal McCabe's Sir Henry.
Recently on The Burying Party set, he found himself in World War One trenches after dark and the schedule was tight.
"It was hard work on set but highly rewarding. We were filming during the Aurora Borealis at 4 am in Edinburgh and did our last scene at sunset in Wirral 220 miles away on the same day. At all stages you have to keep your concentration.
"Foley is important in films. Foley means creating sound effects which takes place at the source of the action. Of course we can overdub sound effects, but the atmosphere in films is always enhanced when the sound is recorded at the time of the scene."
Despite his busy schedule, Mark is always available for hire in the Ireland and as a touring sound engineer.
"I am always looking for new challenges and methods. It sounds like a cliché but your never stop learning whether you are sound engineering an album, designing a sound canvas for a theatre or out on set with a film crew."
Mark McMillan is available on 029470970975092 and some of his sound design can be heard on The Burying Party trailer and …any other links to plug? Soundcloud?
ENDS
For further information contact Mark McMillan 094709709175091
Note to Editors:
All high rez photos can be downloaded from this site and are free from copyright.