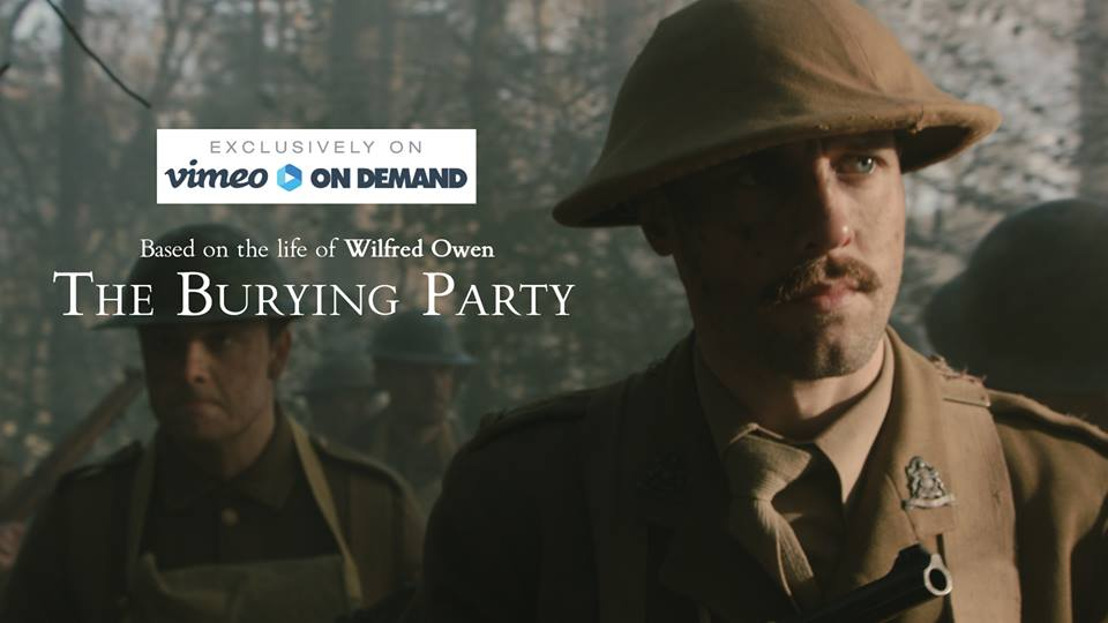 Wilfred Owen Film Released
Oxford actor takes the lead
The Burying Party, a film about the final year of war poet Wilfred Owen played by Oxford based actor Matthew Staite, has now been released on an online streaming service for a limited time.
The film directed by Richard Weston that has won 16 film industry awards depicts Owen's tumultuous 12 months where he mixed with the literary luminaries of the era and then rejoined action on the front where he led an assault at Joncourt, but was eventually killed five weeks later at the Sambre-Oise Canal on 4th November 1918.
He had been admitted to Edinburgh's Craiglockhart Hospital diagnosed with what was then known as Shellshock after his first major period in action and was injured when a shell caused the roof to collapse on him killing his companion.
His sexuality, not a subject previously tackled in film, was not shied away from in Director, Richard Weston's sensitive treatment of the subject.
Oxford's Matthew Staite who played the lead role said:  "It has been a poignant year playing Owen on the 100th anniversary of his passing. It's such a joy for people for people to be able to see it and hear his poems perhaps for the first time. Wilfred Owen was a unique person to depict and research and I hope our production has done his poetry and his life justice."
Matthew Staite played Owen while Sid Phoenix took the part of his mentor, Sassoon. Joyce Branagh played Susan Owen.
Both Richard and Matthew studied Acting at East 15 Acting School in East London.
Richard said: "The level of detail the actors went into was stunning. Matt's performance is a real credit to the work they all put in together to recreate the world of Wilfred Owen.
"A very important thing for us was to share the story to as wide an audience as we could. This release means it can be seen anywhere in the world."
The film has received plaudits at the festivals including Best Feature at the New Renaissance Film Festival London.
The Burying Party will initially be streamed by the Vimeo platform and is subject to television interest. To find the streaming link, go to The Burying Party's main website.
Richard Weston Director The Burying Party, Sine Wave Media
Keith Thompson Assistant Director The Burying Party, Sine Wave